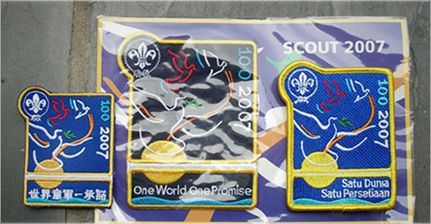 Well, scouting today has been a phenomenon involving people of all ages, since Baden-Powell first started his experimental camp for boys at Brownsea Island in 1907. This year, 2007, was the 100th years of scounting and to celebrate this, the Centenary Badges were released. I happen to have these badges that was sold in different countries, Taiwan, Korea and Malaysia. So, I thought that I would give some thoughts about them.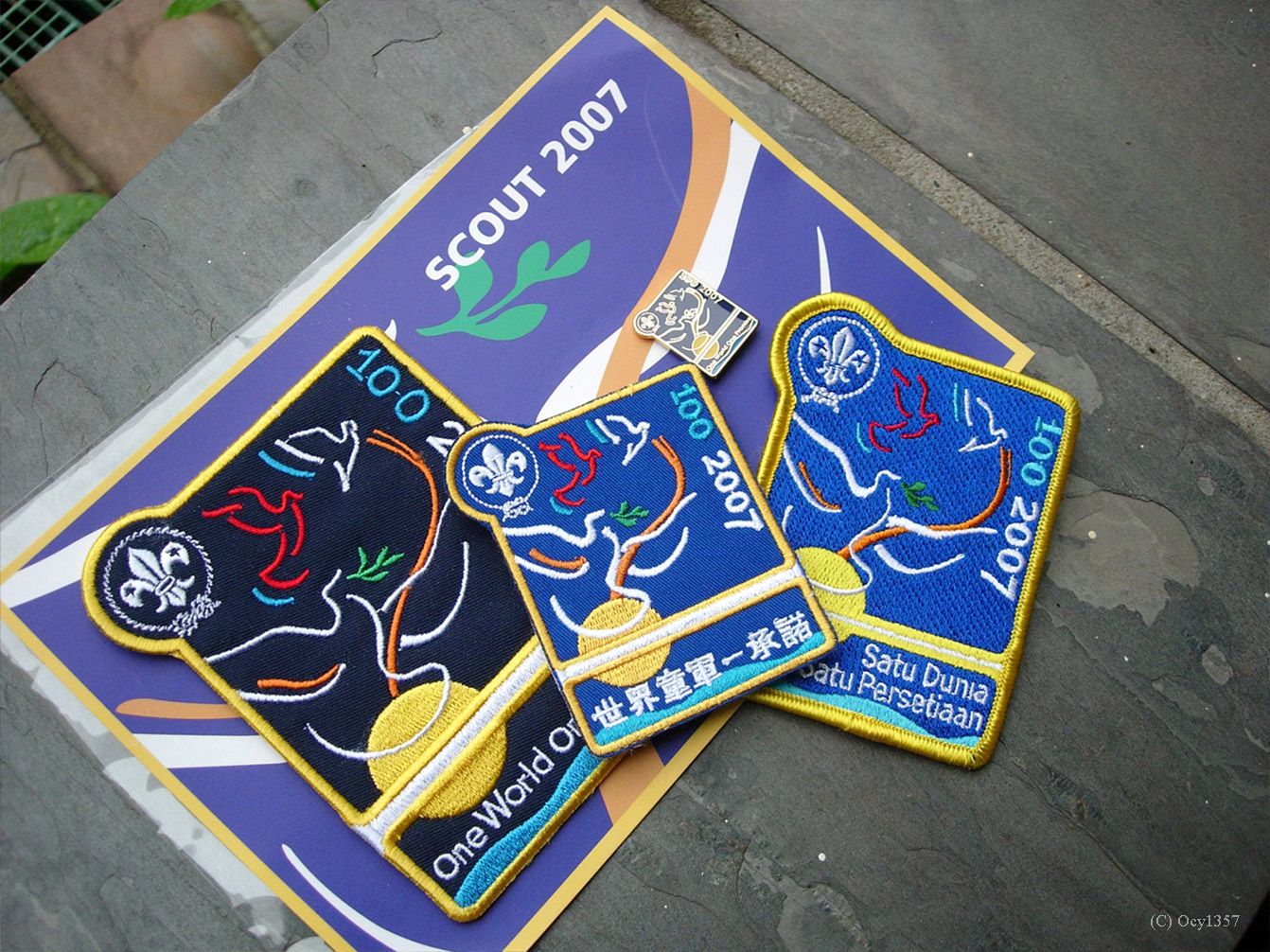 All three badges, plus a pin...hehe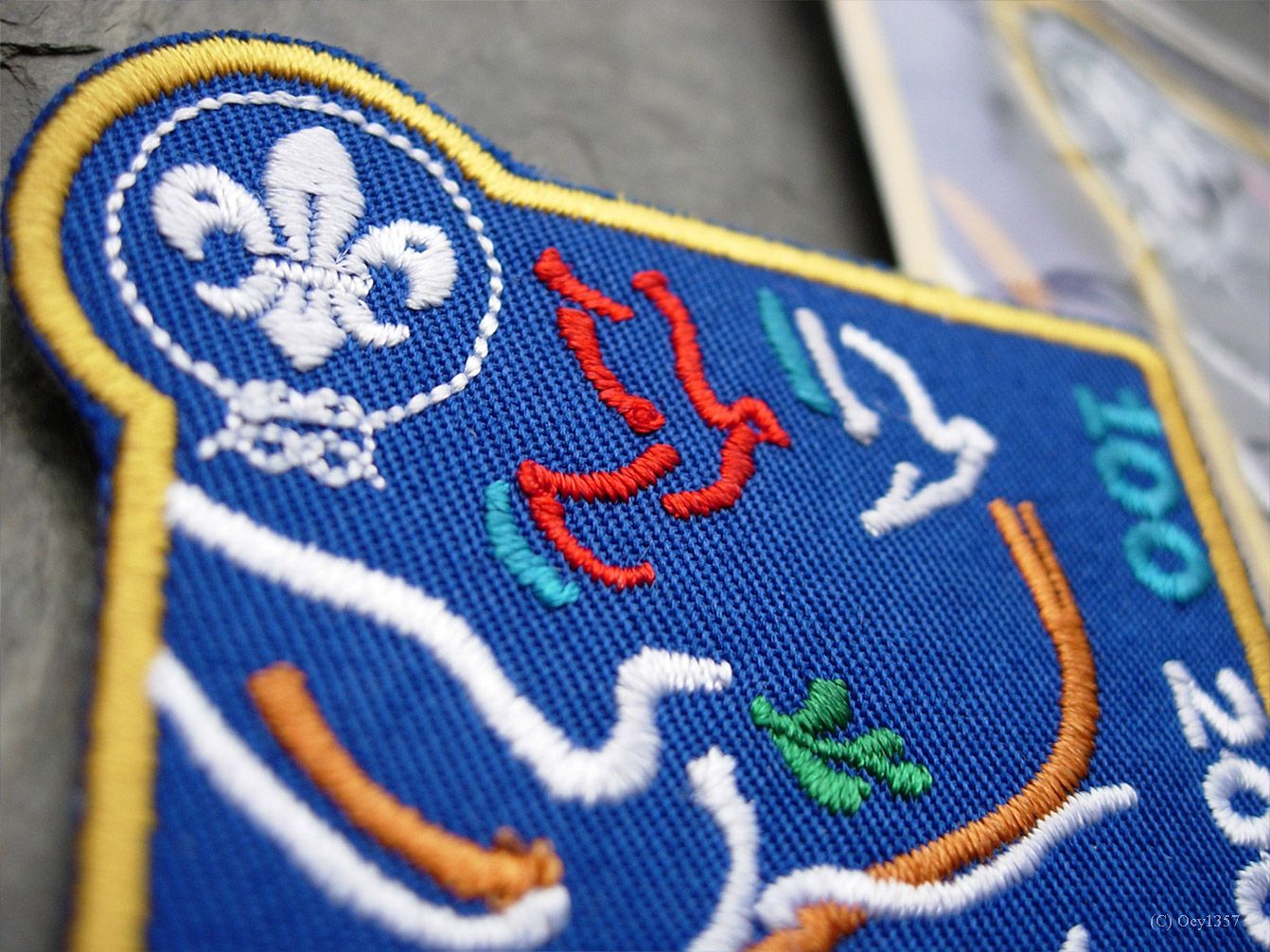 Taiwan's centenary badge, closed-up. Look at the fine threads.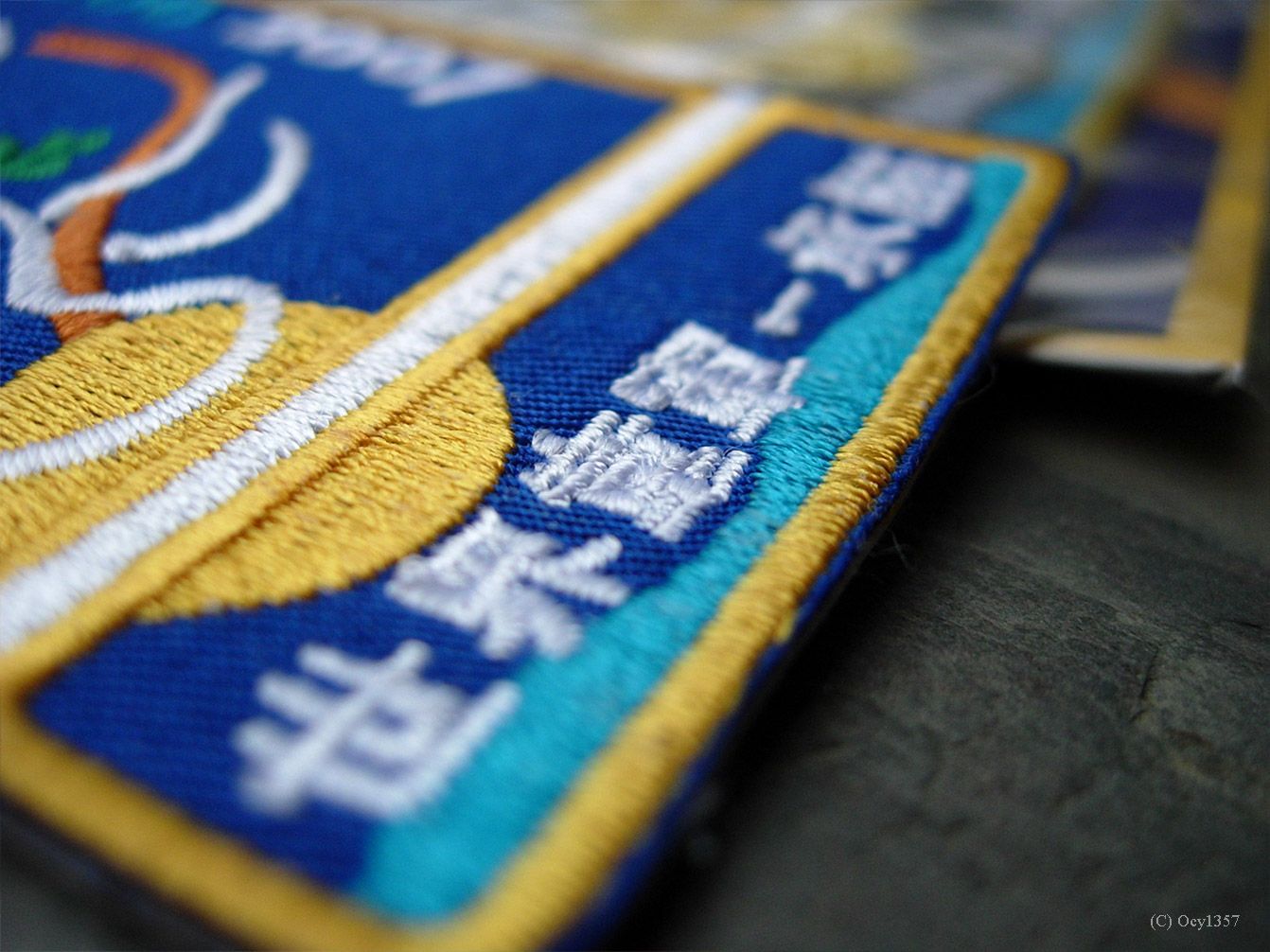 Continue on. The lower section of the badge. The slogan's in mandarin.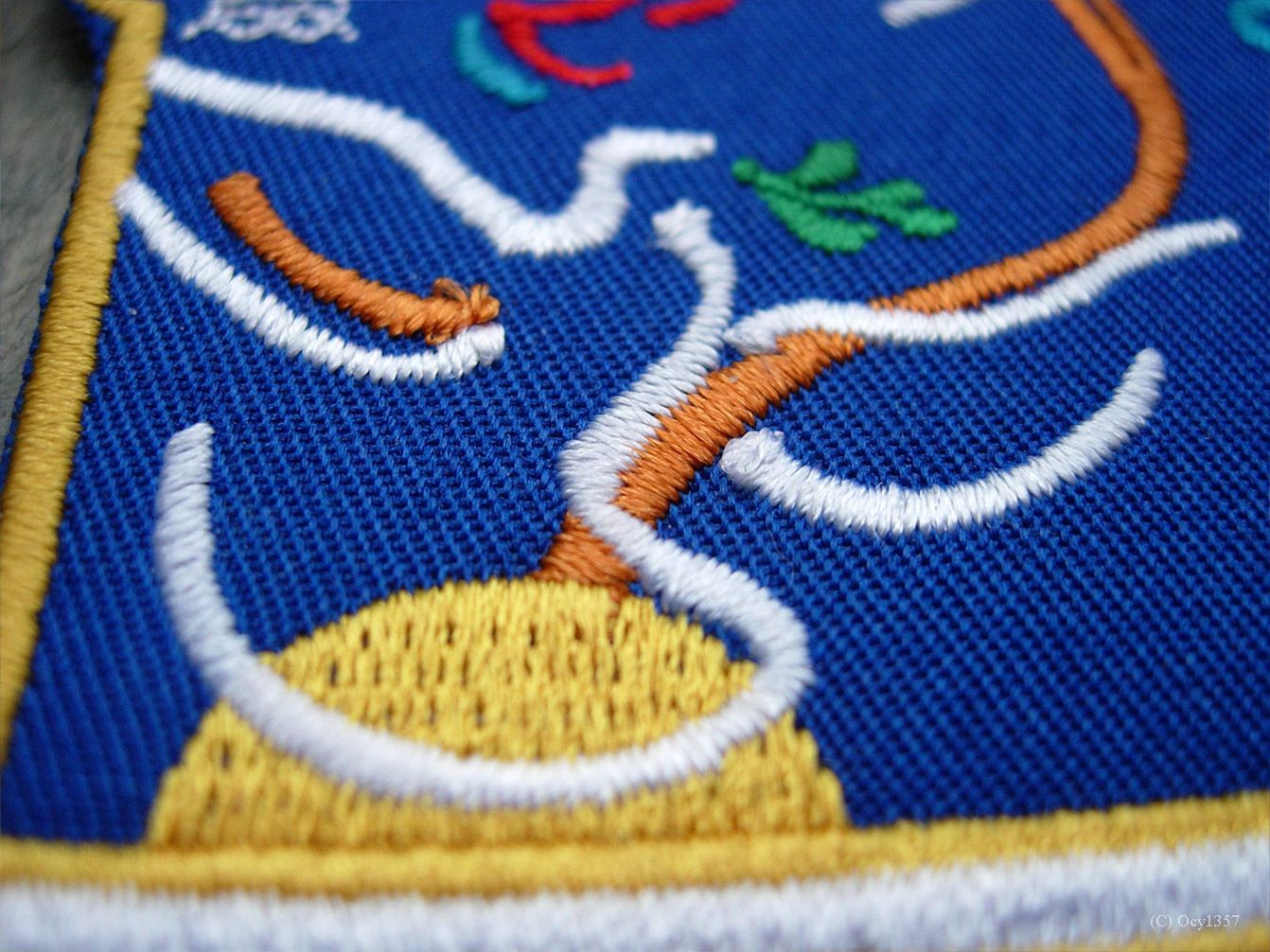 Continue on. The mid section of the badge.
Look at all those details. Very nicely done.
Well, that's all for part 1. Part 2 coming right up very soon. Until then cya.